THOUGHTS, SET OF TWO – for pickup in Salt Lake City UT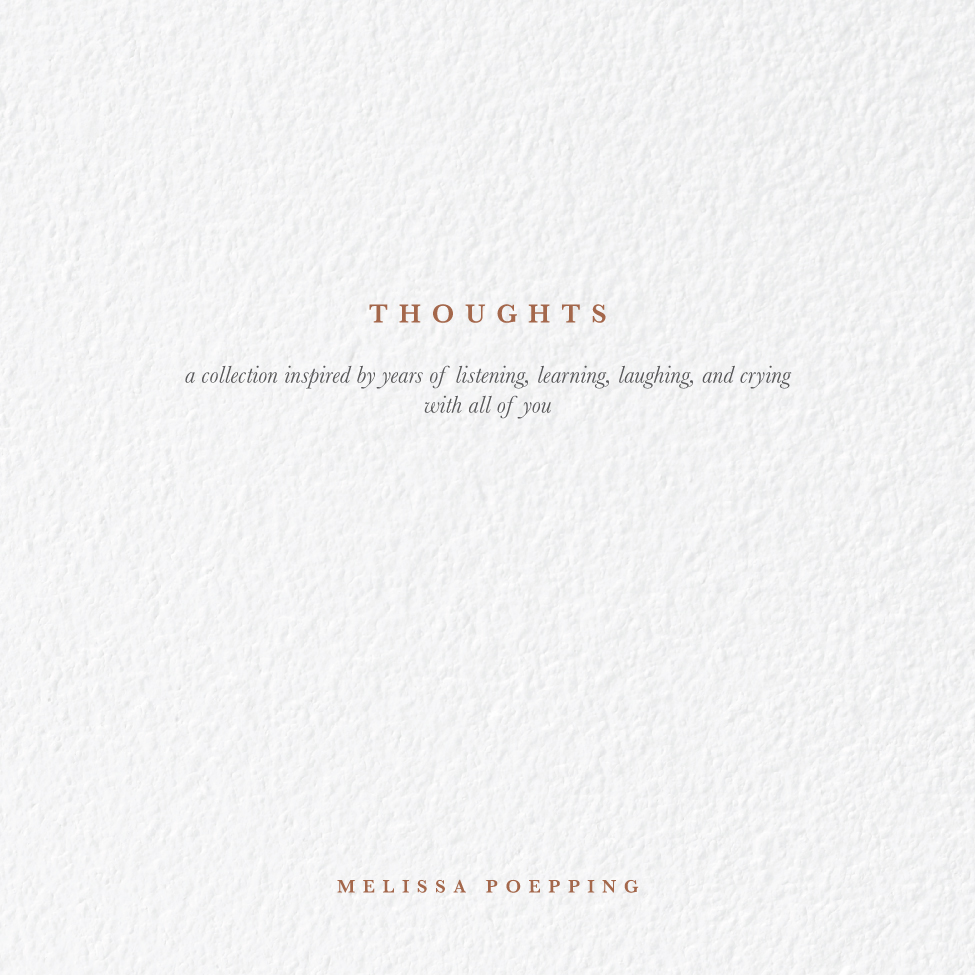 THOUGHTS, SET OF TWO – for pickup in Salt Lake City UT
PLEASE NOTE: this purchase is exclusively for PICKUP IN SALT LAKE CITY UT, at the Young Living Grand Convention. You will be emailed further details about pickup location. Unclaimed books cannot be shipped. If you are not attending the convention, this book will be made available for standard shipping on Monday July 22 2019!
THOUGHTS A collection inspired by years of listening, learning, laughing, and crying with all of you
This is a montage of epiphanies, picked up like pennies on life's road. Epiphanies that would never have happened without you.
My fondest hope is that you carry this with you as you live your best life. Each thought is just one page. You can read one as you wait at the doctor's office; and read another as you wait for your children after school.
Shine Chicas Shine!
xo
Melissa